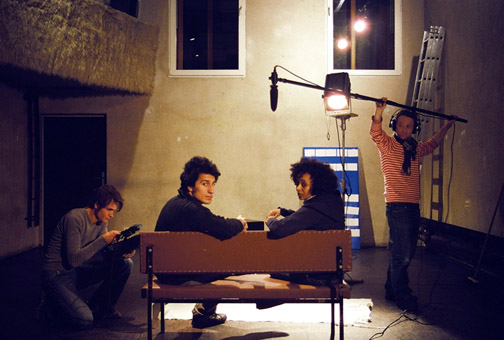 From
March 26 – April 26, 2009, An Infinite Night
will be on view at the 12th Videonale in the Kunstmuseum Bonn. The show is up for a month, so check it out if you happen to
be in the former capital of the Federal Republic of Germany. More information about the exhibition
can be found online at www.videonale.org.
I've added a pdf to download of the project Notes for a Docudrama on the City. The full pdf of the project as it has appeared in several publications and exhibitions can be downloaded here: NOTES.PDF.
I've also added a links section with more information on some of my projects, writing, and music around the Internet. I'll be updating and changing this blog and website periodically, adding new material as well as improving available information on past projects, so please check back for additions in the future.